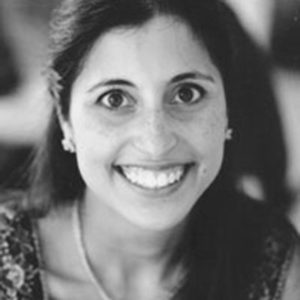 About
Dana Vachharajani
Dana Vachharajani's multifaceted career has been marked by singing in top venues, teaching in public and private schools, building her own private music school, Dana V. Music, as well as consulting, and advising to further develop music education.
A graduate of The Juilliard School and Carnegie Mellon University, she has been a featured soloist in Carnegie Hall and Alice Tully Hall as well as a soloist with The Aspen Chamber Symphony, and the New Jersey Symphony. Locally, she has enjoyed solo features with the Boulder Bach Festival, The Boulder Philharmonic Orchestra, the Boulder Ballet, as well as 13 years as a touring artist with the Piatigorsky Foundation.
Ms. Vachharajani applies her performance experiences to her passion for teaching. Her goal is to make learning music and art a memorable, positive, and fun experience. Dana has happily taught music in the Pittsburgh Public Schools, Mount Vernon Schools (NY), Naropa University, and Boulder Country Day School (CO). In Mt. Vernon, Dana taught music to over 720 students per week. Dana and the school's principal, George C. Albano, were featured on the Jim Lehrer News Hour's Merrow Report in the piece entitled "The Achievement Gap."
She currently teaches voice at Dana V. Music, the music school that she and Katie McClave co-owned and managed for over 16 years ago. Dana has joyfully guided her students from exploring music to advancing them to successful university and professional careers in music. She believes that every student has their individual journey so no lesson is the same. She loves teaching all vocal styles.
Over the past 7 years she has also served on the Artistic Staff of Boulder Symphony where she has taken great pride in assisting with the development and writing of their colorful Curiosity Concert Series for children. She also collaborates with her team for Arapahoe Philharmonic's Discovery Concerts Series.
Dana is also the Head of Teacher and Program Development for Ensemble Music Schools. She oversees the development of the many talented and nurturing teachers that are at the heart of our organization as well as oversees the pedagogical growth in each of our schools, which is sustaining positive music education through private study around the United States.
When she is not teaching she is spending all of her time enjoying her family, husband Manish, daughter Anjali, and sons Kiran and Devin and now their Aussie, Kit.
Click below to listen to a fantastic performance by Dana Vachharajani alongside her sister, Geeta Novotny:
Start Your Musical Journey Today