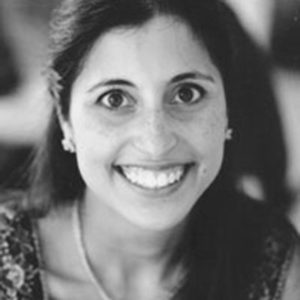 About
Dana Vachharajani
Dana Vachharajani (formerly Dana Bhatnagar) holds degrees from Carnegie Mellon University (BFA'97) and The Juilliard School (MM '01). She has had a career defined by singing at top venues, public education, and creating and running a private music school. In her performance career, she had the honor of performing as a soloist in Alice Tully Hall (Mira Bai Songs).
She has found success playing many opera roles while commanding an extensive oratorio repertoire (Cantatas in Context). Ms. Vachharajani has appeared at major music festivals around the world. This led she and her sister Geeta Novotny to pursue a major duo project. As "The Bhatnagar Sisters" they have sung the solos from Mendelssohn's A Midsummer Night's Dream numerous times for orchestras like The Aspen Chamber Symphony (2001) which led to the sisters making their 2002 Carnegie Hall debut singing the same piece. They later sang for the New Jersey Symphony and were the 2003 winners of The Young Artist Peninsula Music Festival Competition in Palos Verdes, CA. Dana was the 2005 winner of the Boulder Chorale Young Artist Competition, performing with both the Boulder Chorale and Philharmonic Orchestra. She also performed as a soloist with The Boulder Bach Festival and The Boulder Chamber Ballet. In 2007, she presented a special recital for the Shriver Foundation at the Baltimore Museum of Art with Cellist Evan Drachman and pianist, Richard Dowling. Dana Vachharajani has been touring with the Piatigorsky Foundation since 2000. Her tours take her all over the country and allow her to connect with many wonderful people and communities. She currently sings and involves herself in individual concert projects.
Ms. Vachharajani applies her performance experiences to her passion for teaching. Her goal is to make learning music and art a memorable, positive, and fun experience. Dana has happily taught music in the Pittsburgh Public Schools, Mount Vernon Schools (NY), Naropa University, and Boulder Country Day School (CO). In Mt. Vernon, she taught music to over 720 inner-city students per week. Dana and the school's principal, George C. Albano, were featured on the Jim Lehrer News Hour's Merrow Report in the piece entitled "The Achievement Gap."
She now teaches privately, sings, and runs Dana V. Music with Katie McClave. In only 4 years they have grown their school from offering just private voice and piano from 34 students to now over 20 programs that teach over 350 students per week. Their school and company still continue to grow by semester, offering opportunities in private and group music classes. Their students are benefited by the many connections that Katie and Dana can make to the world of performance by their master classes and summer camps, like Bring it to Broadway… and Beyond which has drawn so much success through collaborations from Broadway. Margaret Anne Gates (Miss Saigon), Erin Quill (Avenue Q), Lawrence Street (Urinetown), Catherine Walker (Mary Poppins), Alex Geminani (Les Miserables, Sweeney Todd), and Nancy Anderson (Kiss Me Kate), and Meredith Patterson (White Christmas, Princess Diaries) have all been artists who have graciously educated Dana V. Music students over the past few years.
Dana hopes that if you choose a music program for you or your child that you would consider calling and speaking with her. Finding the right match is very important.