Private
Private Lesson Program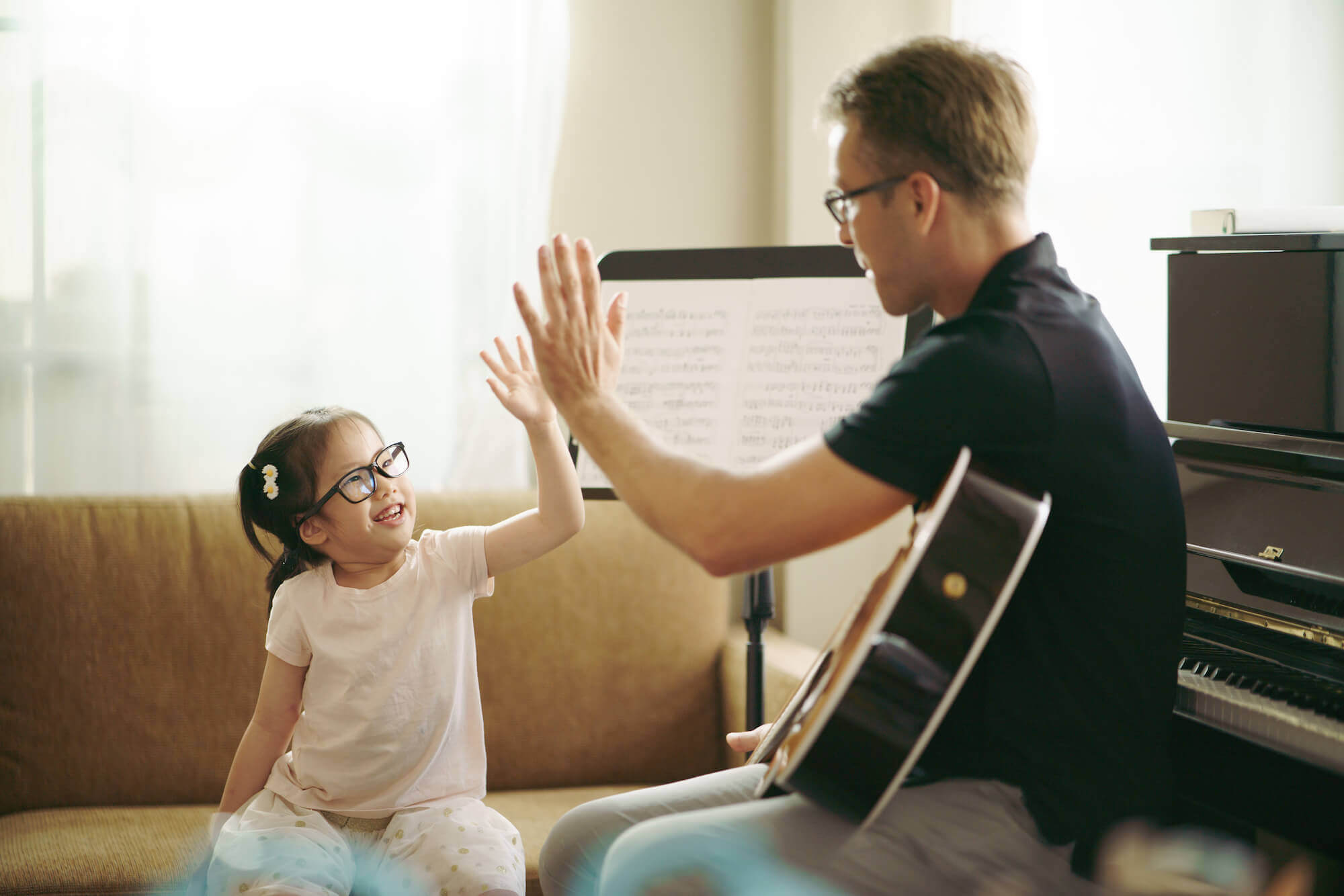 Private lessons provide a customized curriculum for each student based on their needs and goals. We offer lessons in piano, violin, and voice. Through private lessons, students receive:
Customized lesson plan designed to meet their music goals and interests
Experienced educators who are outstanding musical role models
Recital and performance opportunities
Emphasis on music literacy and excellence in performance
Preparation for competitions and music exams
Private
Group Lesson Program
Group lessons are designed to give new musicians a solid and fun introduction to the craft. For young students under age 5, this group environment can be the best starting point. The introductory group piano class is centered around collaborative learning and places an emphasis on developing skills that students can use to transition into private lessons.
Enrichment – For Those Looking for an Enjoyable Challenge
The Enrichment Track is best suited for people who want to learn an instrument at their own pace primarily for personal enjoyment. This program emphasizes performance opportunities while encouraging students to achieve their goals in a fun, low stress environment.
Growth – For Those Looking to be Pushed to Rapidly Improve Their Skills
The Growth Track is a great fit for more serious students looking to progress quickly as a musician. This track emphasizes regular performance opportunities and preparation for annual performance exams and while balancing fun and achievement
Competition – For Competitive Individuals with the Highest Expectations
The Competition Track accepts no excuses and drives you to improve with one sole focus: to be the best of the best. Members of this elite team compete in and regularly win local and national competitions. Graduates of this program go on to great things in music and beyond.
Exam Preparation
Certificate of Merit®
The Certificate of Merit®(CM) is a state-wide evaluation system created and offered by the Music Teachers' Association of California for music students in the fields of performance, technique, ear training, sight reading, and music theory. Established in 1933, the CM draws in more than 30,000 students each year. Currently, the CM is available for piano, violin, cello, viola, flute, French horn, oboe, clarinet, saxophone, bassoon, euphonium, trombone, trumpet, voice, harp and guitar.
Participating in the CM is a great opportunity for students to set goals and achieve them. By preparing for and taking the CM, students not only learn how to play their instruments and acquire musical knowledge, but also how to be disciplined with practice, develop time management skills, and hone the qualities of a well-rounded musician.
PPS is committed to preparing students for the CM evaluations, which can be seen in our outstanding results!
Competition Program
If your child wishes to participate in local, statewide, national, or even international competitions, PPS is the school for you. Our students participate annually in a variety of music local and national competitions, including: 

• The United States Open Music Competition (USOMC)
• The United States International Music Competition
• San Jose International Competition
• Bay Area Piano Competition
• Bay Area Chopin Competition
• Gavilan College's Marian Filice Youth Piano Competition
• California Association of Professional Music Teachers (CAPMT) Competitions
• Bay Area Music Association Competitions
• American Protégé Competition in NYC, where students are often invited to perform at Carnegie Hall at the winners' recitals and award ceremonies
ABRSM
In 1889, Sir Alexander MacKenzie, the principal of the Royal Academy of Music in London, suggested to Sir George Grove, director of the Royal College of Music, that there should be a new examining body and system to motivate music education with an objective of a "high standard of achievement." The Associated Board of the Royal Schools of Music (ABRSM) is now an examination system recognized globally. ABRSM offers practical, music theory, practical musicianship, and jazz exams to students all over the world. Practical exams consist of repertoire, scales and arpeggios, sight reading, and aural skills. At PPS, we offer students the chance to take this internationally recognized and valued examination with support from our dedicated staff.