Our Mission
Reeder Music Academy provides positive, memorable opportunities for students of all skill levels to explore their interest in music through a rewarding progression of discovery.
Music Lessons
About Us
Music Lessons in a Nurturing & Family Friendly Environment
Reeder Music Academy provides lessons to children and adults of all ages. Private instruction is available. Music enriches our lives. Enrich your life: listen, learn, and perform. Your interest is the key. You must take the first step. Let our teachers be your guide.
"This is the best place ever for music. The teachers are friendly and I learned so many new things about my instruments. I was pushed above and beyond and they helped me make it into my High Schools advanced band even though I was a Freshman. I highly recommend this place."
"Both my kids go for piano at this location. The teachers are very friendly and knowledgeable. The support staff is also very friendly and prompt."
"Awesome place to go to, Works as a shop and a school. Was able to get my Certificate of Merit there. Friendly staff there as well."
"James Mahoney is WONDERFUL. He is so great with young kids. He's fun, patient, gentle, great at refocusing and teaching."
"Many thanks to Jason, Jill, Terry, & Ray Hidrogo for their help & inspiration. You won't find a more professional & "in tune" crew anywhere else in the universe. Thanks guys!!!"
Our Teachers
Our music instructors are skilled artists themselves and experienced teachers. They are committed to your success and growth. Teaching is a conduit for our amazing staff to pass on their passion for music and the arts.
Our Teachers
We Are Proud to Be an Authorized Dealer For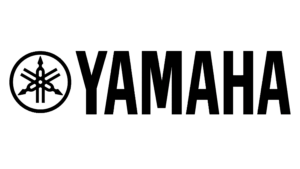 Quality Music Instruction For Children & Adults​​​
Our goal is to make learning an enjoyable and rewarding experience that will last our students a lifetime.
We are dedicated to offering the best music instruction possible. Our teachers are experienced professionals with impressive educational & performing backgrounds. Students of all ages and skill levels are welcome. It has long been known that studying music at an early age helps in brain development.
It's never too late to start, either! Many of our adult students are surprised to see how quickly they can begin to pick up an instrument, even with no prior musical training. Truly, all that matters is that you have a genuine interest in music, and that you have some time (even 15-20 minutes/day) to dedicate to practicing whichever instrument you choose. ​​​​​​​
GET STARTED