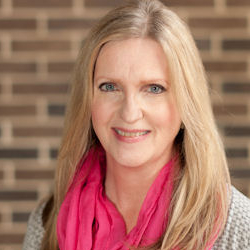 About
Jenny Laabs
Jenny Laabs is a talented and versatile musician and educator. She received her bachelor of Music Education degree in 1984 from Concordia University in River Forest, IL. Jenny was the grade school instrumental instructor for the Walther Lutheran High School music program in Melrose Park from 1984 until 1988. While she was there she conducted two bands as well as an honors band consisting of top musicians from fifteen area grade schools. In addition to her brass expertise, Jenny is an accomplished pianist and has taught privately for the last 30 years.
Currently, Jenny is the assistant director of Music at Immanuel Lutheran Church and School in Palatine, where she also teaches first through eighth grade.  She is director of Beginning, Intermediate, and Advanced Jazz Band and teaches 2-4th grade chimes, and 2-4th grade recorders. Jenny believes every student can learn how to play their instrument, despite the fact that not everyone is a natural musician.
"The key is to learn to how to play using technique learned through specific exercises, scales, tone, rhythmic reading, rhythmic playing and then working onto phrasing and playing expressively with dynamics," said Jenny. "Playing with musicianship is playing the black and white notes and painting colors on them.  That can only be accomplished with good technique and discipline of practicing," she explained.
Jenny hopes to make learning fun and enjoyable, while accomplishing a great deal.
First piece of music that had a profound effect on me: Tchaikovsky's "Waltz of the Flowers" – I was very young when I heard it.
Music teacher who inspired me the most: My father, Robert Busse—he is a phenomenal pianist.
How I am making the world a better place: I always try to say something positive, no matter what.  I volunteer my time and money to people who need help.
Favorite quote about music:  "If music be the food of love, play on."  — Shakespeare
Learn more about piano lessons in Palatine, IL »
Start Your Musical Journey Today