About The Music Room
Come in and experience a music store you'll love to revisit again and again. Recognized by the National Association of Music Merchants (NAMM) as one of the Top 100 Music Retailers in the nation in 2014, 2015, and 2016, The Music Room, located in historic downtown Palatine, has everything you need to grow your musical talent — a variety of instruments, accessories, sheet music, instruction and performance opportunities.
GET STARTED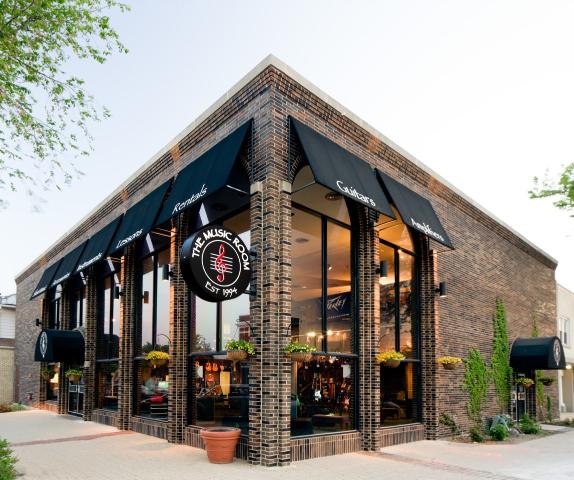 Visit us!
Whether you are shopping, learning, looking to rent an instrument or performing, The Music Room promises a personalized experience you won't get at any big box retailer.
Our friendly, knowledgeable floor staff can help you find just what you need including guitars and amps, folk instruments, rental instruments, music accessories, sheet music and gifts. Every guitar on our showroom floor is set up, in-tune and ready to play.
Nearly 500 students and more than 20 staff members call The Music Room their musical home. Students come here to nurture their musical talent, but they walk away with more— improved communication skills, creativity, cooperation and confidence.
An accomplished teacher and musician herself, co-founder Carol Cook understands the qualities that make for a good instructor. The result is a hand-picked staff of knowledgeable, experienced, professional teachers. They not only play well, they communicate well, motivating and inspiring each student.
GET STARTED
Our Teaching Staff
We believe a good music teacher takes time to get to know their student's interests and goals. The knowledge and experience of our staff are delivered in a professional and courteous manner. Our teachers consistently introduce new and progressive skills. They take pride in what their students accomplish.
Learn more about music lessons at The Music Room.