Guitar
Are you looking for a guitar to begin lessons? Make sure it is in good working condition. The strings must be easy for the student to press down (nylon strings are the best to begin with).
We sell Lucida guitars at our studio! This classical guitar starts at $107 (with a carrying bag included!) and has nylon strings, which are very gentle on fingers and ideal for beginners. We can order you a guitar and have it within a week! You can try the sample instrument in our studio. ​
Guitar set-up and maintenance available through one of our instructors! 1/2 and 3/4 sizes available, depending on the student's size!
RENT A GUITAR
If you're not quite ready to purchase an instrument, for $25 per month, you can rent a guitar from our studio. The program is month-to-month and there is no minimum of months to rent. Great for students who want to see if they like lessons before purchasing an instrument! Acoustic Guitar: Own your guitar after 9 months of rental Electric Guitar: Own your guitar after 12 months of rental
Piano/Keyboard
Before we can begin piano lessons, the student must have a piano.
You can start lessons with our piano teachers by using an electric keyboard to practice on. Most of our students rent or buy small electric keyboards practice on at home. We recommend a keyboard that has regular sized keys and a touch sensitive response. A touch sensitive keyboard means if you press a key harder it will play louder and if you press a key softer it will play quieter.
Craigslist is a good resource and you can find a piano anywhere from free to $2000. It can be expensive to pay a piano mover (around $300), but it's worth it unless you have strong men, moving straps and a truck! (Which can be done!)
To have the best success, look for the following things in a keyboard:
1. 88 keys
2. Sustain Pedal (when you hold it down, the sound rings out)
3. Touch sensitive keys (when you play louder, it sounds louder; when you play softly, it sounds softer)
Rent a Keyboard
Not ready to purchase a piano? You may rent a keyboard from us for only $25 per month. The program is month-to-month and after 15 months, it is yours to own. 3 month minimum rental. Great for students who want to see if they like lessons before purchasing an instrument!
Violin /Cello

Please see a professional location for sizing and rentals. Here are a few places to check out:
All Strings Attached, St. Louis Park
You can expect to spend $25 per month on an instrument rental and most places will allow you to "rent to own."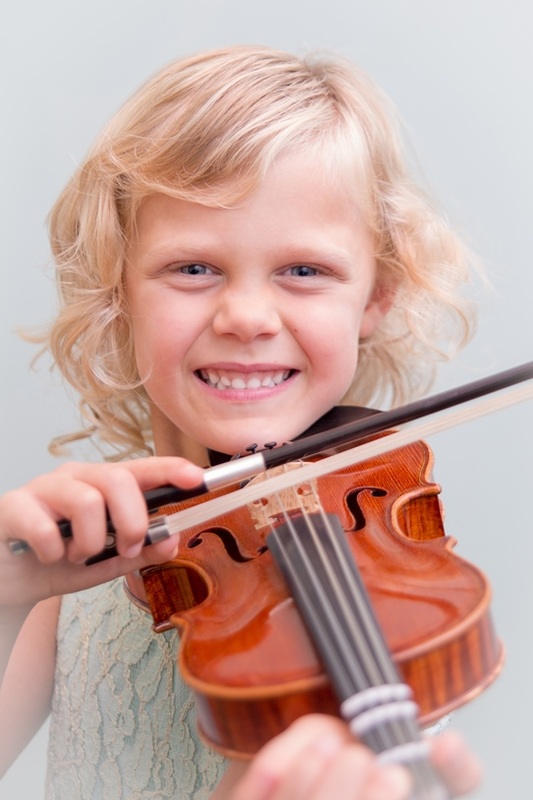 Drums
You do not have to purchase a drum kit to take lessons (though owning one at home will greatly benefit your lessons). Beginning students can learn with a drum pad and sticks for about $40. And we sell them at the studio! Choose a rubber or plastic practice pad. A plastic pad has more natural response but makes more sound.
AFRAID of the NOISE? You can purchase an electronic set and use headphones!
Students use our drum set at their lessons and do not have to bring anything except their drum sticks and a notebook.
If you are just starting out, here are a number of ways you can keep sound levels down while you practice and do it affordably:
1) Start on a rubber practice pad.
2) Put rubber pads on cheap drums.
3) Purchase an electronic drum kit.
Give us a call at (763) 670-8882 to get started with your Music Lessons!
Offering quality piano, guitar, voice, bass, drums, violin, cello and ukulele lessons in Rogers, MN.
Serving the communities of Albertville, Corcoran, Dayton, Elk River, Hanover, Maple Grove, Otsego, Rogers, St. Michael and Zimmerman.