Brass Lessons in Pleasanton, CA
Get in Touch and Start Learning!
Our Approach to Brass Lessons at New World Music Academy
At New World Music Academy, we focus on a few key elements of music education when students come to our school for brass lessons. We strive to make it fun, to help students develop strong technical skills, and to completely customize the learning experience to the individual goals of each student.
We help students master the trumpet, trombone, tuba, french horn and baritone. Our brass instructors are dedicated to helping you achieve your musical goals, whether you are preparing for a school band audition, competing for a prestigious award, or just looking to improve your own skills.
Brass Lessons Should Be Fun!
---
From classical orchestras to high school marching bands, the brass section plays a leading role in producing dynamic and impactful performances. At New World Music Academy, we teach a variety of brass instruments – including trumpet, tuba, french horn, and trombone – each of which plays a critical role in bringing to life the music we know and love.
Regardless of your specific instrument, one thing is consistent across all of our brass offerings: fun! Simply put, we want all of our students to LOVE their music lessons. New World Music Academy's experienced staff blends a high standard of music education with a creative, student-focused approach that gives students space to discover and nurture their passion for music – while having fun along the way.
We Emphasize Healthy Technique
---
We believe mastery of fundamentals is key to providing a strong foundation for a musician's growth. At New World Music Academy, you'll learn the key elements of strong brass technique including breath support, voicing, embouchure, articulation, finger technique, and posture. Understanding these necessities will help you maintain control of the tone and quality of your music.
Our lessons offer an enriching, well-rounded music education that pairs fundamentals with a strong foundation in music literacy. From sight reading and ear training to music theory and history, our instructors bring a wealth of knowledge and extensive teaching résumés to foster an optimal student experience at New World Music Academy.
We Care About Your Musical Interests
---
We recognize students enter our doors with a variety of musical backgrounds (including none at all!), and our experienced teachers are well-equipped to meet you where you are and help get you where you want to go. New World Music Academy is the place for you!
Do you dream of becoming the next great jazz soloist? Earning a spot in your high school band? Turning a simple intrigue into a hobby? As our teachers get to know your goals, we tailor our lessons accordingly. Both beginner and advanced students will be challenged and inspired on their musical journey at New World Music Academy.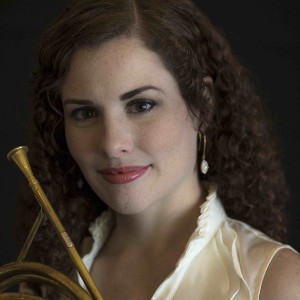 French Horn
Hornist, Sadie Glass, leads a varied career as performer, teacher, and administrator. Recognized for her "polished tone," Sadie has a passion for early music. Featured in Early Music America's (EMAg) January 2017
We Offer Simple Pricing to Fit Your Schedule & Budget
30 Min Lesson
$45
Great for building a strong foundation.
45 Min Lesson
$66
Fit for both beginners & intermediate students.
60 Min Lesson
$85
Perfect for intermediate or advanced musicians.
What you can expect
1. Together we explore student musical goals.
2.We match students with one of our expert instructors.
3.Start attending lessons! Parents can receive progress reports each week.
Common Questions
Reviews for New World Music Academy
Start Your Musical Journey.