Flute Lessons at Melody Academy of Music
Get in Touch and Start Learning!
Our Approach to Flute Lessons at Melody Academy of Music
The approach we take to providing a balanced music education includes three key elements: fun, fundamentals, and personalized instruction. We perfectly align these three priorities to offer students exactly what they are looking for when they come to our school for flute lessons.
Our instructors work closely with students of all ages and skill levels, helping you achieve your musical goals. Whether you're looking to explore a new hobby or competing for a prestigious scholarship that would afford you professional or performance opportunities, our instructors have the resources to help you get there.
Woodwind Lessons Should Be Fun!
---
Woodwind instruments, such as the flute, produce rich, expressive, and emotionally impactful music in both solo and group settings.
At Melody Academy of Music, we teach the flute to students of all ages.
Regardless of your specific instrument, one thing is consistent across all of our woodwind offerings: fun! Simply put, we want all of our students to LOVE their music lessons. Melody Academy of Music's experienced staff blends a high standard of music education with a creative, student-focused approach that gives students space to discover and nurture their passion for music – while having fun along the way.
We Emphasize Healthy Technique
---
We believe strong fundamentals are key to providing a strong foundation for a musician's growth. At Melody Academy of Music, you'll learn the key elements of strong woodwind technique including breath support, voicing, embouchure, articulation, finger technique, and posture.
Understanding these necessities will help you maintain control of the tone and quality of your music.
Our lessons offer an enriching, well-rounded music education that pairs fundamentals with a strong foundation in music literacy. From sight reading and ear training to music theory and history, our instructors bring a wealth of knowledge and extensive teaching résumés to foster an optimal student experience at Melody Academy of Music.
We Care About Your Musical Interests & Goals
---
Every student is unique and their instruction should be, too. The talented team at Melody Academy of Music is committed to helping each student pursue their musical interest at a pace that works for them. We're passionate about all things music and all things success!
Do you dream of becoming the next great jazz soloist? Earning a spot in your high school band? Turning a simple intrigue into a hobby? As our teachers get to know your goals, we tailor our lessons accordingly. Both beginner and advanced students will be challenged and inspired on their musical journey at Melody Academy of Music.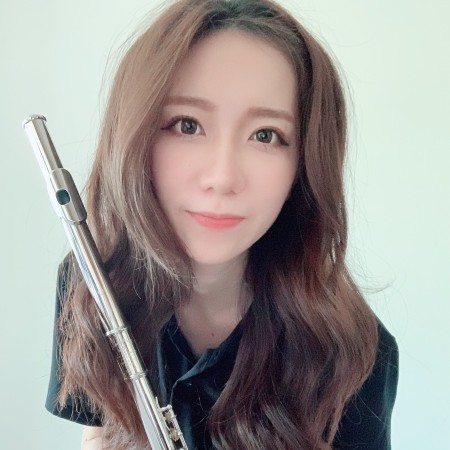 Piano, Flute
Lori Lee is a native of Taiwan. In elementary school, she decided to start learning music because other kids were playing music, and her older sister played music, too! She started out
We Offer Simple Pricing to Fit Your Schedule & Budget
30 Minutes
$215
Month
Great for learning the basics and building foundations.
45 Minutes
$310
Month
Great for the budding master.
60 Minutes
$400
Month
Longer sessions, great for motivated musicians.
What you can expect
1. Together we explore student musical goals.
2.We match students with one of our expert instructors.
3.Start attending lessons! Parents can receive progress reports each week.
Common Questions
Angeles F. | Parent
"Last year I registered my 5 year old in piano classes for the first time, and I am really grateful to have made that choice. My son is thriving in his new musical skill, and most importantly, enjoying the classes very much."
Start Your Musical Journey.