Voice Lessons in Los Angeles, CA
Get in Touch and Start Learning!
Our Approach to Singing Lessons
If you've always wanted to hone your skills as a rock, pop, country, jazz, gospel or R&B singer, we have the voice teacher for you. Our voice faculty focuses primarily on popular music. We serve many cities in, and around Los Angeles, CA.
Each week, students are led through physical exercises to improve their vocal range, ear training, breath control, enunciation and more. Each student sets goals with their teacher, either to sound like their favorite recording artist, or to develop their own unique voice.
Voice Lessons Should Be Fun!
---
Finding your own voice is one of life's great pleasures – and learning how to use it makes that feeling even sweeter! At Kidz Create Music, we want every student to LOVE their music lessons and find fulfillment in learning how to sing.
Our voice teachers create a positive and supportive learning environment where you can succeed, no matter your starting point or level of experience. Whether you are singing in a choir, a musical theatre ensemble, as a soloist, or just in the car, our experienced teachers can help you build confidence and have fun, while working on music you enjoy.
We Emphasize Healthy Technique
---
Singing may look simple enough, but the voice is a complex series of systems that form an expressive and delicate living instrument inside of each of us. Perhaps more than any other musical discipline, having an experienced voice teacher to assist you in training these processes to work together is key to a healthy, lifelong enjoyment of singing.
Kidz Create Music's highly-trained instructors will assist you in learning strong fundamentals including proper breathing, diction, resonance, stage presence, and non-verbal expression. We strive to ensure that our voice students become literate musicians, so lessons will also include discussions of music theory, history, and rhythm. Mastering these technical basics will broaden your horizons and allow you to explore many different styles and genres of music in the future!
We Care About Your Musical Interests
---
We teach all styles of singing, including musical theatre, classical, contemporary/pop, jazz, country, and folk. Your voice is unique – and therefore, your instruction should be, too. Whether you are a beginner, have some experience, or are an accomplished performer with a desire to further develop your skills, our teachers will provide customized guidance designed to advance your individual goals.
Learn from our experienced staff of professional singers and graduates from several prestigious musical programs. At Kidz Create Music, we approach each lesson with a goal of inspiring creativity, instilling confidence, and exploring the dimensions of what your special voice can do.
Our Piano Teachers:
At Kidz Create Music, we welcome students of all abilities to study voice.
Singing lessons are a great way to gain self confidence when performing. We also work with students to improve tone, vocal range, breathing, technique and help them find their unique style.
Piano & Voice
Matthew James is a formerly signed Independent artist based out of Los Angeles, CA. Spending his formative years in Morocco with his Norwegian-American father and his African
Piano, Violin, & Voice
Dominique Vance is a former child prodigy who holds a B.A. in Violin Performance from Carnegie Mellon University with a double major in Business Administration, as well as a law degree from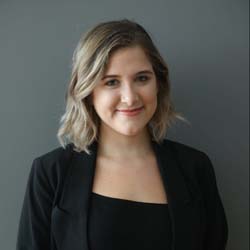 Piano, Voice & Guitar
Starting lessons as soon as she could talk, Sophie has always had a passion for music. After growing up in Denver and graduating at the top of her class with an International
Voice & Piano
In his youth in southeast Nebraska, Douglas excelled in classical piano studies, continuing at the University of Kansas and the University of Utah receiving his degree in Music
Piano, Guitar, Voice
Aliya Hashemi is a singer, songwriter, and multi-instrumentalist who plays piano, guitar, and flute. She has been studying music since the age of 8, and most recently was awarded a full scholarship
We offer monthly plans and individual lessons
Students Attending Weekly Classes
| Lesson Length | Monthly Cost |
| --- | --- |
| 15 Minutes | $100 |
| 30 Minutes | $180 |
| 45 Minutes | $270 |
| 60 Minutes | $320 |
| 90 Minutes | $480 |
Individual Lessons
| Lesson Length | Per Lesson |
| --- | --- |
| 15 Minutes | $25 |
| 30 Minutes | $45 |
| 45 Minutes | $68 |
| 60 Minutes | $90 |
| 90 Minutes | $135 |
What you can expect
1. Tell us about your musical goals.
2. Match with one of our expert instructors.
3. Play music! Parents get progress reports.
Common Questions
Rex H. | Parent
"My family and I used this music school for a year and a half and the kids really enjoyed the teachers we had for piano and voice lessons (singing). Both teachers Dante and Michael were very patient and great teachers that inspired both our kids in the world of music. We often found our kids playing the piano on their own, not because we asked them, but because they enjoyed music. The teachers were punctual and followed the curriculum of the school. We also enjoyed the recitals planned by the school."
Start Your Musical Journey.