Guitar & Ukulele Lessons in Los Angeles, CA
Get in Touch and Start Learning!
Our Approach to Guitar and Ukulele Lessons
Our guitar instructors teach rock, blues, metal, country and classical styles. The guitar and ukulele are some of the most versatile instruments.
They show up in the classical concert hall, commercial pop music, rock and folk music all around the world. With such a diverse set of applications, it's not surprising that approaches to teaching and learning guitar vary widely. Our approaches do, too, depending on the student's goals. That said, here's a basic outline of our approach.
Guitar Lessons Should Be Fun!
---
We all know the feeling: you hear your favorite song come on and you can't resist the urge to play along on your air guitar! Here at Kidz Create Music, we can help you convert your musical fantasies into reality – while preserving that irresistible sense of joy you feel when playing along. We want each of our students to LOVE their musical experience with us!
Whether you come to us planning on becoming the next Jimi Hendrix or simply wanting to play songs around the campfire with your friends, our top-notch instructors will help you progress quickly toward your goals while ensuring you have fun along the way.
We Emphasize Healthy Technique
---
Regardless of your ultimate goals, our teachers will prioritize strong fundamentals including proper posture, hand positioning, chords, fretting, picking, and strumming. As students progress, these basics will become second nature – and serve as the foundation from which students can apply their skills across a variety of genres and styles.
We want our guitar students to be literate, well-rounded musicians. Beginners and seasoned performers alike will find value in our approach at Kidz Create Music, coupling technical instruction with elements of music theory and music history in each lesson.
We Care About Your Musical Interests
---
Your unique interests and background will help guide your experience at Kidz Create Music. We teach beginners, intermediate, and advanced students who are interested in a variety of styles – including rock, jazz, classical, pop, blues, and more. Whether you're inspired by modern day singer-songwriters or the rockers of the 1970s, we can't wait to get started with you!
Our seasoned instructors will draw upon years of playing, performing, and teaching experience to guide you in improving your skills and exploring the many possibilities of your instrument, and advancing toward your goals at a pace that works for you.
Our Guitar Teachers:
If you or your child is looking for guitar or ukulele lessons, and you live in LA County, we are here to serve you!
We have teachers experienced in classical guitar, folk guitar, jazz guitar, and all manner of pop styles.
Guitar & Piano
Jacob is an accomplished music teacher and multi-instrumentalist, currently finishing a degree in Music Performance at Long Beach City College. Beginning piano lessons at age 4, Jacob mastered a wide range of
Online Piano, Guitar & Drums
Matt Carlson is a piano, guitar, and drums instructor as well as a composer and arranger. He has scored over 20 films as well as TV shows, web series, commercials, and jingles.
Piano, Guitar & Harp
Chris was born and raised in Austin, Texas where he started learning piano at the age of 5, harp at the age of 7, and drums at the age of 12. He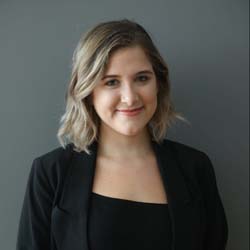 Piano, Voice & Guitar
Starting lessons as soon as she could talk, Sophie has always had a passion for music. After growing up in Denver and graduating at the top of her class with an International
Piano, Guitar, Voice
Aliya Hashemi is a singer, songwriter, and multi-instrumentalist who plays piano, guitar, and flute. She has been studying music since the age of 8, and most recently was awarded a full scholarship
We offer monthly plans and individual lessons
Students Attending Weekly Classes
| Lesson Length | Monthly Cost |
| --- | --- |
| 15 Minutes | $100 month |
| 30 Minutes | $180 month |
| 45 Minutes | $270 month |
| 60 Minutes | $320 month |
| 90 Minutes | $480 month |
Individual Lessons
| Lesson Length | Per Lesson |
| --- | --- |
| 15 Minutes | $25 lesson |
| 30 Minutes | $45 lesson |
| 45 Minutes | $68 lesson |
| 60 Minutes | $90 lesson |
| 90 Minutes | $135 lesson |
What you can expect
1. Tell us about your musical goals.
2. Match with one of our expert instructors.
3. Play music! Parents get progress reports.
Common Questions
Rex H. | Student
"As an adult student, I can't ask for a better teacher: patient, flexible, encouraging, and a strong technical instructor. My progress has exceeded peers who started at the same time. Highly recommended."
Start Your Musical Journey.