Brill Music Academy is your Las Vegas destination for singing lessons. We have a number of voice instructors, each with a rich background of both formal education and vocal experience. Our instructors are experts in a wide range of vocal styles, and each teacher develops students along their vocal journey.
Our holistic approach customizes training for each singer. It is effective for singers of all skill levels and all ages (10 and up). Voice students enjoy our warm, inviting atmosphere, where we always have plenty of fun.
Call
Speak to one of our friendly staff members
Enroll
Ready to get started with lessons? Sign up today!
Our Teachers
Get to know us a little better.
Our Approach
Vocal instruction can take on many different forms, so let us take a minute to explain our approach to voice lessons. We start with a good foundation of healthy vocal technique. This includes training in breathing for singing, correct tone production and vowel formation, and how to sing free of tension.
We Teach Proper Vocal Technique
Of course, every student of voice will tell you that the pursuit of healthy vocal technique is a life-long one, and our voice instructors will continue to reinforce these elements throughout a student's time in lessons.
At Brill Music Academy, students can learn any number of vocal styles, including classical, musical theatre, jazz, country, folk, and pop. And all of our style-based teaching builds on a solid foundation of healthy vocal technique.
We Lay a Solid Foundation on Music Fundamentals
We believe singers are musicians, too, so another part of singing lessons includes basics of music theory, music reading, rhythm, and even music history. This is especially important for singers who don't have a musical foundation on another instrument.
Voice Lessons are Tailored to Our Students' Goals
As with all our programs, we take a holistic approach to teaching singing lessons. This means that each student's teaching is customized to his or her unique abilities and interests. Teachers consider voice part, timbre, musical ability, and preferred genres of singing, among other areas, when creating a teaching plan.
All Skill Levels and (Almost All) Ages Welcome
We delight in teaching singers of all skill levels, from the tone deaf (we believe there's no such thing, by the way!) to the student preparing for university- or conservatory-level vocal studies. And we're thrilled to teach singers of almost any age. Our only exception: we don't generally start lessons before age 10.
Why age 10? There are several reasons. First, the voice is the only instrument that's internal—it's actually inside the singer's body. So we need to wait a little longer for little bodies to mature before we work hard at mastering this instrument. Singing uses a complex set of muscles and demands coordination among several body systems, so it's good to wait until everything is a little more coordinated before beginning singing lessons.
We also want to be careful about getting too deep into vocal study before puberty, since real changes take place in all voices at that point. What worked to get a "nice" sound in childhood is often not the right technique for lifelong healthy singing.
Of course, we encourage children to sing at any age! They just need to wait until they're a little older to jump into rigorous study with regular, intentional practice sessions. Even in the teen years, practice sessions should be limited in length to protect a still-maturing instrument. The singing voice doesn't even fully mature until around 30 years of age!
What Sets Us Apart
We know you have plenty of options to choose from for voice lessons. But we also know that's part of the problem. Even if you have a musical background, it's overwhelming to sift through all the available options. That's one thing that sets Brill Music Academy apart from the rest: we've done the hard work for you by vetting our prospective teachers and hiring only the best.
We're well known in the Las Vegas community for being a trusted, high-quality source of music lessons that doesn't lose the fun that makes studying music so great. Some "serious" music schools focus so much on rigid methods and conservatory prep that the fun is lost.
We say instead: Why not both? Our atmosphere is warm and fun, and yet students with an eye toward conservatory study and even professional careers in music can get the right preparation with us.
Our teachers have some serious qualifications, too. Many are members of the National Association of Teachers of Singing (NATS), which gives their students access to local and state vocal competitions. Many of our teachers are also vocalists in their own right who have performed in a range of venues locally, regionally and even nationally.
Why Take Singing Lessons?
Perhaps your child has expressed interest in taking singing lessons, but you're not so sure. What will it accomplish, anyway? Even if your child shows some natural aptitude, you may doubt you're raising the next Pavarotti (or the next music reality show winner).
We understand where you're coming from. But the fact is there are plenty of reasons to take voice lessons besides becoming the next singing sensation.
Of course, there have been many studies showing the scholastic benefit to studying music. Students who start studying music show an uptick in test scores compared to those who do not.
Singing lessons are a quality enrichment activity, too. They exercise the body and mind in a way that's different from other extracurriculars, and they can demonstrate well-roundedness on that college application.
We also believe that singing is one of the greatest musical abilities, because your child's voice is literally a part of them. Learning to sing puts people in greater touch with their own bodies and feelings, and it equips them with a skill they will use often, professionally or not.
But most importantly, singing is incredibly rewarding for those who enjoy doing it. It's wonderful fun!
Are You Ready for Voice Lessons in Las Vegas?
Are you ready to get started with singing lessons in the Las Vegas area, either for you or for a family member or child? Contact us today to begin the process. We'll work with you to find the teacher that is the perfect fit for your musical goals.
Taking voice lessons is incredibly rewarding. Taking such a journey through music with the instrument of your own voice is empowering. At Brill Music Academy, we want to help students along this exciting journey. Whether you are new to singing or you have been singing for years, everyone can benefit from honing their craft.
Vocal prowess occurs with plenty of skills, techniques and practice. Voice lessons can help students gain the necessary skills to reach their aspirations or even go on to be professional singers. Confidence in one's singing ability is important. Learning the correct way to use the vocal chords to create beautiful sounds will help students gain the confidence needed to succeed.
Enroll
Fill out the form below and we will be in touch with a lesson schedule.
Our Staff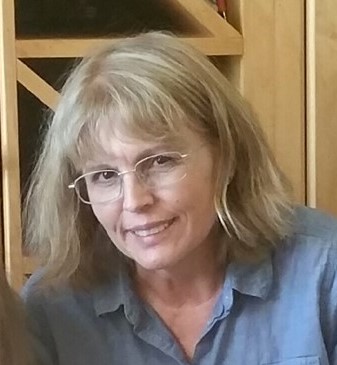 Piano & Voice
Graduating in 1973 with a B.S. (Education), Debbie taught music for four years in the Council Bluffs (Iowa) Public Schools.  She was the chairman of the Council Bluffs Central Area Music Festival
Lesson Pricing
Weekly 30 minute lessons: $130/month
Weekly 60 minute lessons: $255/month
Our Reviews
I would like you to know that we are upset that we have to withdraw because we are moving out of state.  We love Brill Music!  We think this place is ran perfectly!!

April K. | Parent

I love the personal treatment we receive here.  I have never felt like my son is treated as just another student.  Fred and the instructors we have worked with are all very friendly and  patient.  We have been to a couple other music schools and this one is the best!

Bryan K. | Parent

My daughter tried cello lessons here. I was very happy.  They answer the phone and they are polite and easy to deal with.  My daughter is different, so finding the right teacher for her has been challenging.

Terry T. | Parent

Front desk staff is wonderful!!!  Teachers are awesome!!  One of my children's favorite extracurricular activities.  Thank you!!!

Kathleen V. | Parent

Great place! Our 12 year old looks forward to his lesson every week. As a parent, I especially appreciate the terrific organization and communication. Such is rare and invaluable with kids' extracurricular activities and particularly music instructors or centers. Whether it's scheduling, lesson feedback, payments or recitals, everything is concise, simple and accurate. Further, it's very reasonable and convenient with plenty of parking! It's also next to Domino's Pizza!

George A. | Parent

My 11 year old son wanted to play saxophone in the band in middle school and started taking lessons at Brill last summer.  He absolutely loves his instructor and is excelling in band.  He is excited about mastering the instrument and continues to take lessons.

Silvie W-E.

I would like to tell you how impressed I am w/Brill.  It's run very professionally and the teachers are great.  I have learned so much studying w/Mark.  He sure knows his music and he is very professional.  So, all in all, Brill should get an A+.  I recommend it highly.  Thanks again.

Ursula B. | Student

We are so pleased with the progress our daughter has made since joining the Brill Music Academy earlier this year.  Our daughter looks forward to her lesson each week and has formed a strong bond with her teacher, Ms Debbie.  We are so thankful we found Brill Music and couldn't be happier!

Jennifer B. | Parent

The Brill Music Academy is a relaxed place where anyone can learn music.  They listen to the reasons you are there and want to help you achieve your goals.  My daughter was frustrated trying to learn at another music school in town.  She hated piano (even though she knew she could love it, and loves music).  It became a chore that she felt she would never master.  When we came to the Brill Academy I was afraid that my daughter would not do well, that we would argue and it would continue to be a struggle.  But I do not have to remind her to practice, she wants to play.  She gets excited about her lesson and she loves Liz.  They always come out of lessons smiling and laughing and with a positive outlook for next week.  I am so glad we found this school and music is once again a fun activity in our house.

Stephanie W. | Parent

Kasey has passed his passion and love for music onto my son.  I cannot believe I don't have to 'tell him' to practice. 🙂  He is always energized about what he has learned after a guitar lesson!

Christine F. | Parent

Just wanted you to know we enjoyed Sarah's first recital very much.  It was great hearing other students as well.  Thanks for the great job organizing.  I am happy Sarah is enjoying music.  Pam has been a great teacher as well.  See you soon!

Karen P. | Parent

The Brill Music Academy has some of the most experienced music teachers in Las Vegas.  When my children first started playing music, they went through teachers at a couple of different schools.  While they were learning, it was obvious they weren't understanding the reasoning behind the music or feeling the music, just the notes.  After moving to your academy, I noticed my children immediately became interested in music again and they started progressing at a much faster pace, in spite of having to relearn some of the "basics" they were never taught before.  Bravo to the teachers and staff at the Brill Music Academy.

Holly D. | Parent

I am so pleased with the instruction my son is receiving from Bernard.  He is so patient with him.  He tailors the lesson for his age and communicates his progress with me after each lesson.  I am so glad we are sending him to Brill Music.

Charlene M. | Parent

My children want to take lessons at the school where all of their friends go.

Stacey C. | Parent

The teachers are the best!  They really care about what my child is learning.

Alan A. | Parent
See all reviews