Brill Music Academy is proud to offer piano lessons to people of all ages and skill levels in the Las Vegas area. Our piano instructors pride themselves in customizing piano lessons to each student, providing well-rounded instructions for students of any age and skill level.
Call
Speak to one of our friendly staff members
Enroll
Ready to get started with lessons? Sign up today!
Our Teachers
Get to know us a little better.
New to Piano Lessons? What to Expect
At Brill Music Academy, we welcome all music learners, from absolute beginners to advanced students preparing for university or conservatory study. We understand that for those who are new to music lessons or piano lessons, getting started can seem a little daunting. Here's what to expect if you're new to piano lessons.
We'll Start at the Very Beginning
It's a very good place to start, after all. (Sorry, but you had to expect a little music humor!)
Don't worry about the fact that you are a beginner. Everyone was at some point, even our teachers! Our teachers are all great pianists—they have studied how to play the piano. But even more important, they are trained in piano pedagogy, which is the study of how best to teach others to play the piano.
Our experienced teachers will start with the basics: how the instrument works, what the keys and pedals do, and basic posture and hand position. Before long, new students learn how to find home position and middle C, and they begin learning how to identify notes on sheet music.
Books
There are several great piano curricula used for beginners today, and our teachers use a variety of these at Brill Music Academy. In or before a student's first lesson, the teacher will provide a list of piano books to purchase.
Finding an Instrument
Are you in a piano-less home? For many beginning students, the first and biggest obstacle is finding an instrument. It's impossible to progress very far without consistent practice, and consistent practice requires consistent access to a piano or digital keyboard.
Deciding between an acoustic piano and a digital keyboard is a complex decision, and the right choice for your family depends on your living situation, your goals, and even your aesthetic preferences.
Your piano instructor will work with you in determining what's best for starting out. You can get recommendations on what to get and where to buy it at your first lesson.
All Ages and Skill Levels Welcome
Many of the piano instructors at Brill Music Academy love working with beginners, whether those beginners are children or adults. Others focus more on developing the skills unique to intermediate or advanced students.
Some of our teachers prefer working with highly motivated advanced students who are working towards advanced piano study at the university or conservatory level. Of course, many teachers prefer most of all working with a student all the way through their piano journey, from absolute beginner all the way to advanced amateur or even college and performance prep.
What Styles of Music Instruction Are Available?
Some students begin piano lessons with a specific goal in mind, such as to become a jazz pianist or a singer-songwriter. We support endeavors like these, of course! However, all students begin by learning fundamental technique and fundamental music literacy. Technique includes posture, hand position and proper playing technique. Music literacy includes reading and writing skills, music theory, and a little music history as well. Students also learn fundamental literature, both in and outside of methods books.
Of course, once a student has learned the fundamentals, we are happy for them to branch out, and we have the skilled staff needed to train them. Once they reach the proper level of mastery of the basics, students can learn piano-related genres and skills like jazz, musical theater, accompanying, songwriting, and more.
Is Your Child Interested in Piano Lessons? Here's Where to Start
One of the most overwhelming feelings as a parent is when your own child expresses interest in something you don't understand or know that well yourself. This is the feeling many parents who haven't studied music face when their children start showing interest in music.
We understand how this can feel overwhelming, and we're here to help.
The Best Age for Starting Piano Lessons
One of the biggest questions we get from parents who don't have musical training is about when to start. At Brill Music Academy, we generally don't start piano students before age 5. However, that doesn't mean that every 5-year-old who shows interest in piano is ready to start taking piano lessons.
To know if your child is ready, take a look at your child's development. To be ready for piano lessons, your child should be on par with peers in physical strength and dexterity. Similarly, as reading music is a big part of learning piano, your child should be at or above the kindergarten level when it comes to reading, phonics, pattern recognition and related skills.
It's OK if your child is too short to reach the pedals. Beginning level instruction doesn't require the use of them.
Lastly, your child needs an adequate attention span and ability to stay focused for 20 or 30 minutes at a time.
Overall Benefits of Piano Lessons
Maybe you're a realist. You're pretty sure that you (or your child) won't likely become the next concert pianist or singer/songwriter sensation. Is it really worth it to take piano lessons, then?
Absolutely, it is! There are so many benefits to taking piano lessons (and really to musical instruction of any sort). One of the greatest benefits is musical literacy. We've spoken to many, many adults over the years who regret giving up on music lessons (or never having the opportunity in the first place). We've never met one that regretted taking them!
Reaching a level of piano ability where you can sit down and play songs by ear (or even sight-read a score) is inherently fulfilling for many musicians. Understanding the mechanics of music brings deeper enjoyment to any situation where music is present—from concerts to TV to the grocery store.
Piano Lessons in Las Vegas
Are you ready to start piano lessons for you or a family member in the Las Vegas area? Contact us to get started.
Enroll
Fill out the form below and we will be in touch with a lesson schedule.
Our Staff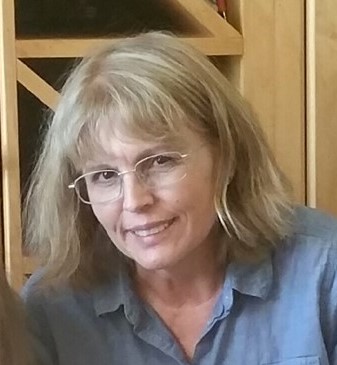 Piano & Voice
Graduating in 1973 with a B.S. (Education), Debbie taught music for four years in the Council Bluffs (Iowa) Public Schools.  She was the chairman of the Council Bluffs Central Area Music Festival
Lesson Pricing
Weekly 30 minute lessons: $130/month
Weekly 60 minute lessons: $255/month
Our Reviews
I would like you to know that we are upset that we have to withdraw because we are moving out of state.  We love Brill Music!  We think this place is ran perfectly!!

April K. | Parent

I love the personal treatment we receive here.  I have never felt like my son is treated as just another student.  Fred and the instructors we have worked with are all very friendly and  patient.  We have been to a couple other music schools and this one is the best!

Bryan K. | Parent

My daughter tried cello lessons here. I was very happy.  They answer the phone and they are polite and easy to deal with.  My daughter is different, so finding the right teacher for her has been challenging.

Terry T. | Parent

Front desk staff is wonderful!!!  Teachers are awesome!!  One of my children's favorite extracurricular activities.  Thank you!!!

Kathleen V. | Parent

Great place! Our 12 year old looks forward to his lesson every week. As a parent, I especially appreciate the terrific organization and communication. Such is rare and invaluable with kids' extracurricular activities and particularly music instructors or centers. Whether it's scheduling, lesson feedback, payments or recitals, everything is concise, simple and accurate. Further, it's very reasonable and convenient with plenty of parking! It's also next to Domino's Pizza!

George A. | Parent

My 11 year old son wanted to play saxophone in the band in middle school and started taking lessons at Brill last summer.  He absolutely loves his instructor and is excelling in band.  He is excited about mastering the instrument and continues to take lessons.

Silvie W-E.

I would like to tell you how impressed I am w/Brill.  It's run very professionally and the teachers are great.  I have learned so much studying w/Mark.  He sure knows his music and he is very professional.  So, all in all, Brill should get an A+.  I recommend it highly.  Thanks again.

Ursula B. | Student

We are so pleased with the progress our daughter has made since joining the Brill Music Academy earlier this year.  Our daughter looks forward to her lesson each week and has formed a strong bond with her teacher, Ms Debbie.  We are so thankful we found Brill Music and couldn't be happier!

Jennifer B. | Parent

The Brill Music Academy is a relaxed place where anyone can learn music.  They listen to the reasons you are there and want to help you achieve your goals.  My daughter was frustrated trying to learn at another music school in town.  She hated piano (even though she knew she could love it, and loves music).  It became a chore that she felt she would never master.  When we came to the Brill Academy I was afraid that my daughter would not do well, that we would argue and it would continue to be a struggle.  But I do not have to remind her to practice, she wants to play.  She gets excited about her lesson and she loves Liz.  They always come out of lessons smiling and laughing and with a positive outlook for next week.  I am so glad we found this school and music is once again a fun activity in our house.

Stephanie W. | Parent

Kasey has passed his passion and love for music onto my son.  I cannot believe I don't have to 'tell him' to practice. 🙂  He is always energized about what he has learned after a guitar lesson!

Christine F. | Parent

Just wanted you to know we enjoyed Sarah's first recital very much.  It was great hearing other students as well.  Thanks for the great job organizing.  I am happy Sarah is enjoying music.  Pam has been a great teacher as well.  See you soon!

Karen P. | Parent

The Brill Music Academy has some of the most experienced music teachers in Las Vegas.  When my children first started playing music, they went through teachers at a couple of different schools.  While they were learning, it was obvious they weren't understanding the reasoning behind the music or feeling the music, just the notes.  After moving to your academy, I noticed my children immediately became interested in music again and they started progressing at a much faster pace, in spite of having to relearn some of the "basics" they were never taught before.  Bravo to the teachers and staff at the Brill Music Academy.

Holly D. | Parent

I am so pleased with the instruction my son is receiving from Bernard.  He is so patient with him.  He tailors the lesson for his age and communicates his progress with me after each lesson.  I am so glad we are sending him to Brill Music.

Charlene M. | Parent

My children want to take lessons at the school where all of their friends go.

Stacey C. | Parent

The teachers are the best!  They really care about what my child is learning.

Alan A. | Parent
See all reviews