The average cost of music lessons can vary widely. Lesson length, student experience and location all play a role. Other factors that influence pricing include the specialization and expertise of your teacher. The price of lessons is also influenced by where the lesson takes place. In-home lessons tend to cost more, while studio and online lessons tend to be a bit cheaper.
You may not be a music expert yet, but it's important to understand where your money is going when you invest in lessons for yourself or your child. This guide for 2022 will help you get a better idea of what to look for, and what to expect when shopping for music lessons.
What is the Average Cost of Music Lessons?
Average Single Lesson Prices
While prices vary based on multiple factors, at schools we surveyed, a 30-minute lesson typically costs between $32-45.
A 60-minute lesson costs between $64-90 on average, with most schools offering lower rates when a student signs up for ongoing, weekly lessons
Average Monthly Lesson Prices
The average monthly price we found for weekly 30-minute lessons was $144 / month with a range of $120-$180.
For weekly 60-minute lessons, we found most schools charge between $235-$344 / month, or $279 on average.
How Often Should I Have Music Lessons?
For both pedagogical and financial reasons, weekly lessons are a great fit for most students (beginner through advanced). A weekly lesson schedule provides time to practice between lessons, while remaining frequent enough to cement what you learned in the previous lesson.
Weekly lessons may seem like a big commitment for a student who is just starting out. Many schools offer a reduced priced trial lesson, trial period, or other incentives. This allows parents and students to check things out before making a commitment.
Once a student is matched with a teacher and enrolls in weekly lessons, schools generally offer a discounted rate in exchange for a longer-term commitment. (One month, a semester, or a year depending on the school.)
Variables Influencing Lesson Price
If you're new to music, you might wonder why schools or teachers charge different rates for music lessons. There are many factors that influence the cost of lessons. These are important to consider when choosing a school, teacher, or music program.
Location
The price of music lessons will vary widely depending on where you live. Music lessons near Palatine might have a different cost than the same lessons in Los Angeles. It's a good idea to research several schools in your area by looking at their websites to get a sense of the general cost of lessons where you live.
Some cities may have higher average rates than others, while lessons in rural areas may be priced a little lower.
Teaching Faculty
The experience and education levels of the teaching faculty are another factor that influences cost. Lessons offered at a music school with highly experienced teachers might cost more.
You can also expect to pay more to study with someone who is extremely specialized or who has an impressive resume.
Some schools, like Dana V. Music in Louisville, CO, charge slightly higher rates for lessons with a master instructor. At Dana V., weekly 30-minute lessons with the school's founder Dana Vacharajani are priced at $160 per month, whereas the standard rate for other instructors is $150 per month. This can be well worth it if you are looking for highly specialized or advanced instruction.
The plus side to working with a school vs. a private teacher is that faculty members have been thoroughly vetted. Additionally, there are often many to choose from. This way you can make sure you find a great fit.
Lesson Duration
One of the most important factors in determining lesson cost is the length of the lesson.
Both schools and private instructors have rates based on lesson duration.
At most schools, a 30-minute guitar lesson will cost the same as a 30-minute piano lesson. Length is the determining factor, rather than instrument or lesson format (in-person vs online). At Rogers School of Music in Rogers, MN, for instance, a 30-minute music lesson costs $35 no matter the instrument.
Student Experience Level
More experienced students, older students, and adult students often benefit from longer lessons. Duration is one of the primary factors influencing cost, students who need a longer lesson can expect to pay more. This can also be applied to older students, who typically require longer lessons.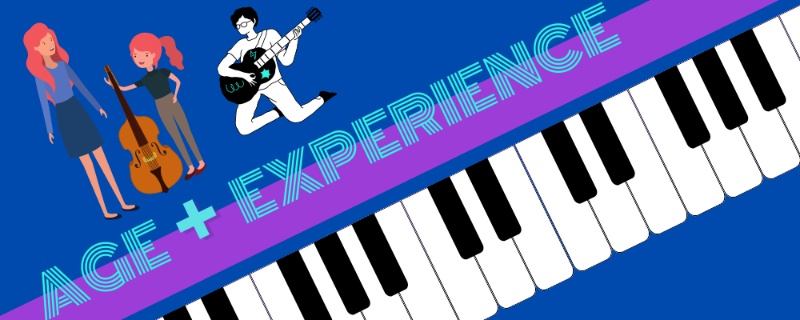 Young children often do well with a 30-minute lesson. As students advance, it's important to make sure they have time to work on technique and theory, in addition to songs or pieces they choose. A longer lesson (45-minutes or 60-minutes) can help make sure students have time to focus on these elements.
Kids interested in lessons? Be sure to read up on what instruments are the easiest for kids.
Online vs In-Person
Are online music lessons cheaper than taking an in-person lesson?
In most cases, no.
When you pay for a lesson, you are paying for your teacher's time, admin staff time, and space rental (if at a physical school). Because music schools and private teachers have the same overhead costs regardless, they normally keep prices consistent. Learn more about the pros and cons of in-person vs online music lessons.
Trying to decide which lesson format is right for you or your child? Feel free to reach out to one of our staff members for guidance.
Home vs Studio
Some lessons take place in a school or music studio, while other teachers travel to your home. In-home lessons are convenient for families with busy schedules, or who live in urban areas with heavy traffic. Schools like Kidz Create Music in Los Angeles, CA and At Your Door Music in Boston, MA provide premium in-home lessons to students in the areas they serve.
Schools that offer in-home lessons normally charge more for this service. However, if you like the idea of spending less time driving, the VIP service can be well worth it. On average, a one-hour in-home lesson costs $88.
Lessons that take place in a studio or physical school are generally cheaper than in-home lessons. These can be a good fit for folks who want a cost-conscious lesson package. Lessons at a school or studio can also be great if you don't have space at home to hold a lesson. On average, a one-hour lesson at a music studio costs $72.
Tips on Shopping for Lessons
Ask About Discounts
Ask if your school offers discounts for multiple students or multiple instruments. Many schools offer a sibling discount.
Know what you're looking for
Most schools have a comprehensive website explaining offerings and showcasing their instructors. Many also have reviews which can help you determine if the school is a good fit.
Don't be afraid to ask questions
Music school staff are there to help you find the best fit for your lessons. In addition to information about pricing, they can help you determine what lesson duration or schedule would best suit your goals. Some schools may not have pricing information available on their website, but you can always contact them and ask.
Know What You're Getting:
Paying for private music lessons is an investment in your or your child's future.
Whether you want to develop a new hobby, get your creative juices flowing, or nurture your child's love of music, music lessons are a great way to get started on the right foot.
Have you always wanted to learn an instrument, but life got in the way?
Many schools have teachers who specialize in working with adult students! Even at schools where children are in the majority, adult students are always welcome. Your teacher will likely be excited to have a change of pace. Staff members can match you with an instructor who will help you begin your musical journey, or take your playing to the next level.
Do you want to pursue a career in music?
Check out teachers who specialize in your instrument and preferred styles of your music. You can also look for experience with music programs you'd like to apply for. You can expect to pay a little more, but if music is your passion this is well worth the investment.
Not sure what instrument your child will love the most?
Consider working with a school or instructor that offers multiple instruments. Working with a school makes it easier to switch between teachers or instruments if you need to. Most schools will let you switch instruments or instructors with no financial penalty.
Ultimately your choice of music program, lesson format, and lesson length will be determined by your goals, age, and experience level. Don't be afraid to ask questions to make sure you know what you're getting.
Ready to Get Started?
Once you know your goals, price range, and whether you are looking for lessons at a studio, online, or in your home, you are ready to get started!
The next step is to find music schools or private instructors in your area that fit your needs. So, now that you know what to expect, get in touch with a few schools or teachers in your neighborhood.
Finding a Great Music Teacher: We Can Help!
1) Answer some questions
Help us understand your needs and what you are looking for. Once we know your goals, we can put you in contact with teachers who would be a great fit for you!
2) Match with teachers near you
We connect you with awesome teachers in your area who match your needs & goals.
3) Try a lesson
Take a trial lesson with one of our teachers before you sign up to make sure you love working with them! Many schools offer free or reduced priced trial lessons.
4) Chase your musical dreams
Once you have a teacher you love, the sky's the limit! Learn to play the music you love and fulfill your dreams, whatever they are!
Author: Ellen RIce, M.M.
Program Director & Professional Musician
Ellen has been working with Ensemble Schools since November 2019 and serves as Program Director for At Your Door Music (Western Boston suburbs) & Kidz Create Music (Los Angeles, CA), two music schools offering in-home lessons.
Ellen earned their M.M. in Ethnomusicology from the University of Illinois, Urbana-Champaign (2019), and BA in Music from American University (2013). Ellen is also active as a performer and singer-songwriter, contributing vocals, cello, guitar, and original songs as ⅓ of the band Crow Song Trio.